Throughout the semester, our chapter partnered with the organization Exodus World Service by collecting household supplies to donate to a refugee family. Exodus World Service is an organization that helps welcome refugees into the community by providing tutors for English, connecting them with American families, and donating supplies to make their transition to the States a little easier.
Last Tuesday, April 24, Mike Eichhorn and Matt Baranowski traveled up to Chicago to personally deliver the supplies to the refugee family and welcome them to the United States. Here's what Mike had to say about his experience:
"Matt and I left at around 3:30pm to head to Chicago. The apartment was located in the Lincoln Park area and was actually pretty nice. We helped the Nguerebanda family which consisted of two brothers: Steven and Joseph. Both only spoke French, so there was a translator there for us to communicate with them. The two had just arrived from Brazzaville which is the capital of Congo, but they are originally from Central African Republic. Matt and I arrived at the house at about 7:30 and they had just landed at 6:15 so they were pretty tired (their plane ride was about 15 hours because they made a number of stops). After conversing for a bit, we helped them set up their new apartment with all of the supplies we had donated. We set the bed, organized the bathroom and kitchen, etc. Because they were both exhausted from the plane ride, we did not stay very long after setting up. Overall, it was an incredibly rewarding experience."
Check out the pictures below of Nguerebanda family and their new home!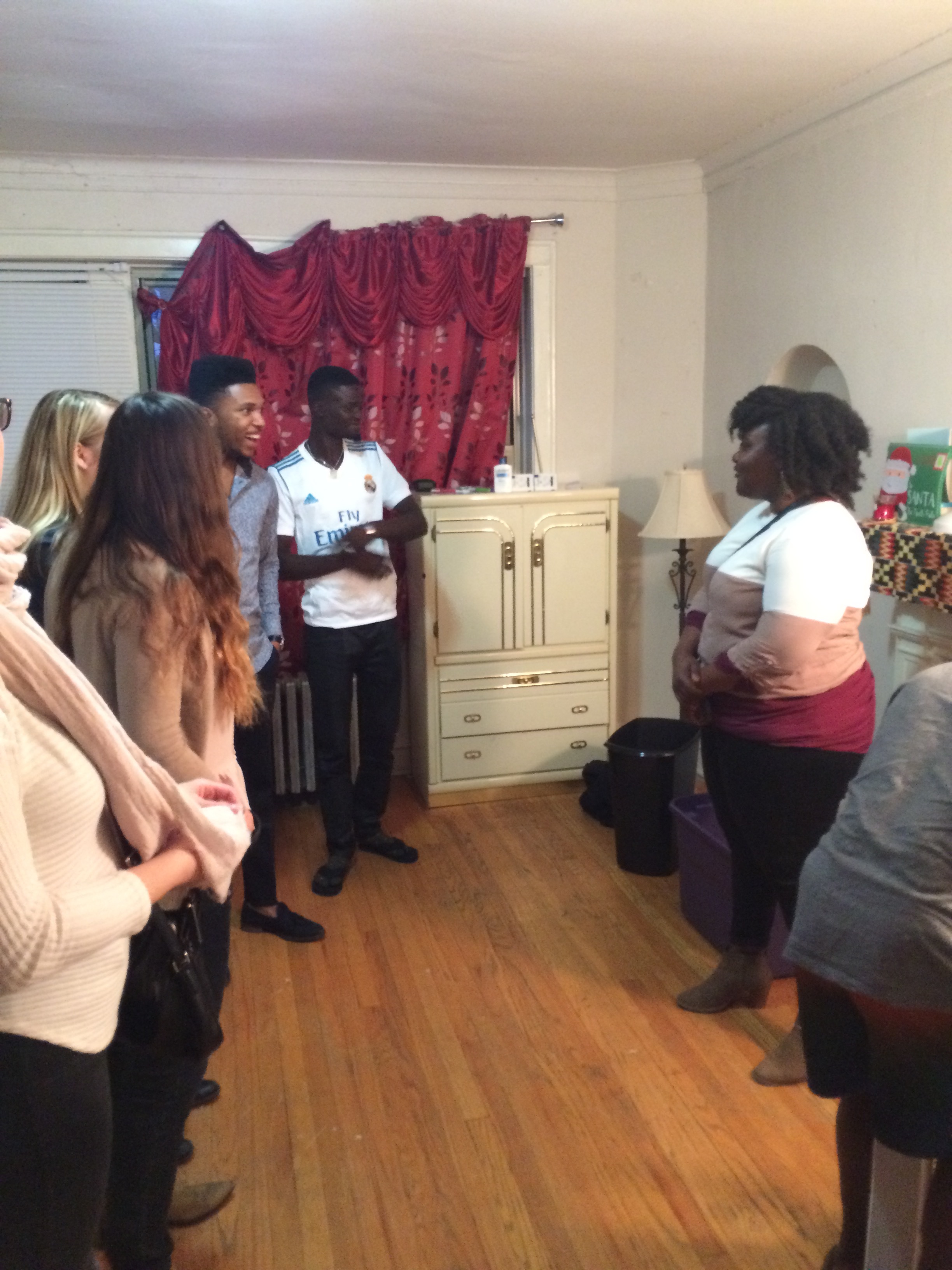 It is so incredible to see the impact that BAP made on Steven and Joseph's new life. Huge shout out to Matt and Mike for helping the family set up, and thanks to our awesome members that supported this amazing cause.